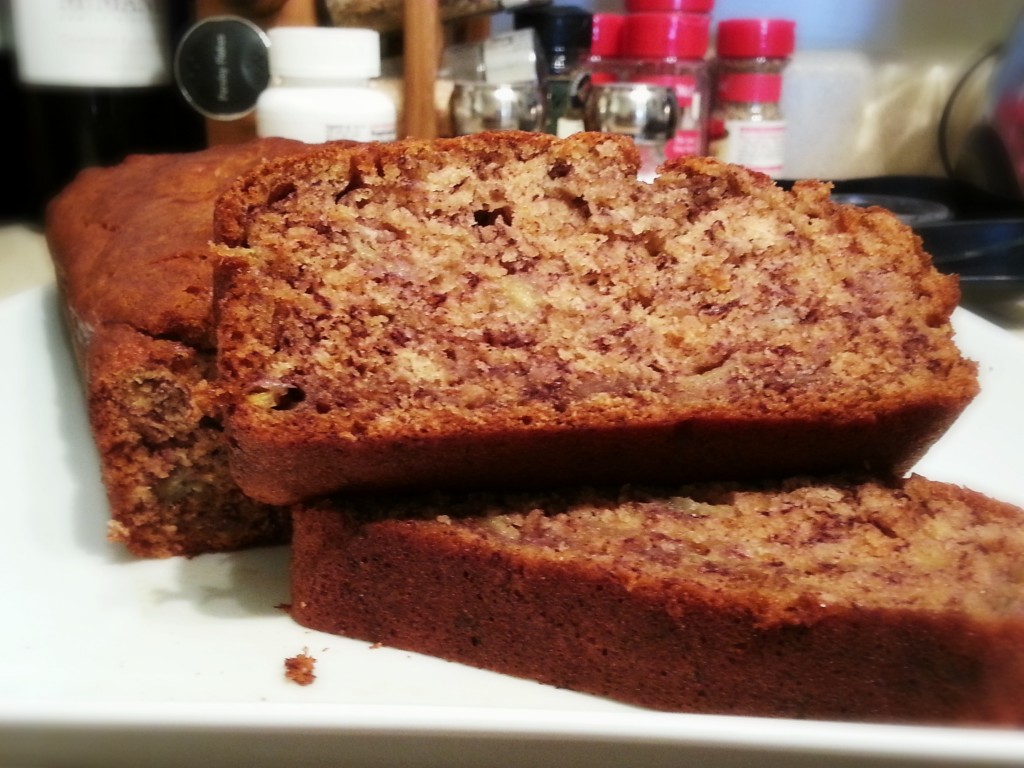 Sometimes, I love living in a studio apartment. These times include:
1) When I'm vacuuming
2) When I'm writing my rent check
3) When I'm baking banana bread
Sometimes, not so much. Like when we realize we can have approximately one friend over at a time before everyone starts experiencing mild claustrophobia. Or when a NBA game AND Keeping Up with the Kardashians are on at the same time, leading to a passive-aggressive remote control battle. But anyways, back to banana bread.
I love banana bread because not only does it make the entire tiny apartment smell spicy and sweet and banana-y heavenly, but it's also perfect any time of the year. Cozy, snowy winter day? Nothing sounds better than warm, spicy bread deliciousness. Beautiful summer day like last Sunday? Still getting down with the banana bread. Basically, it's the perfect food – easy, hearty, utterly satisfying, AND totally a serving of fruit (don't even try to tell me it's not). Moreover, it's perfectly customizable. Chocolate chips? Oh yeah. Bacon? This is happening next time. Bourbon? A splash (or two, or three? Stop counting) makes things go crazy good.
This recipe is exactly what you want banana bread to be. It's moist, sweet but not at all overly so, and filled with warm, homey spices streaking through the whole thing.
Here's what happens: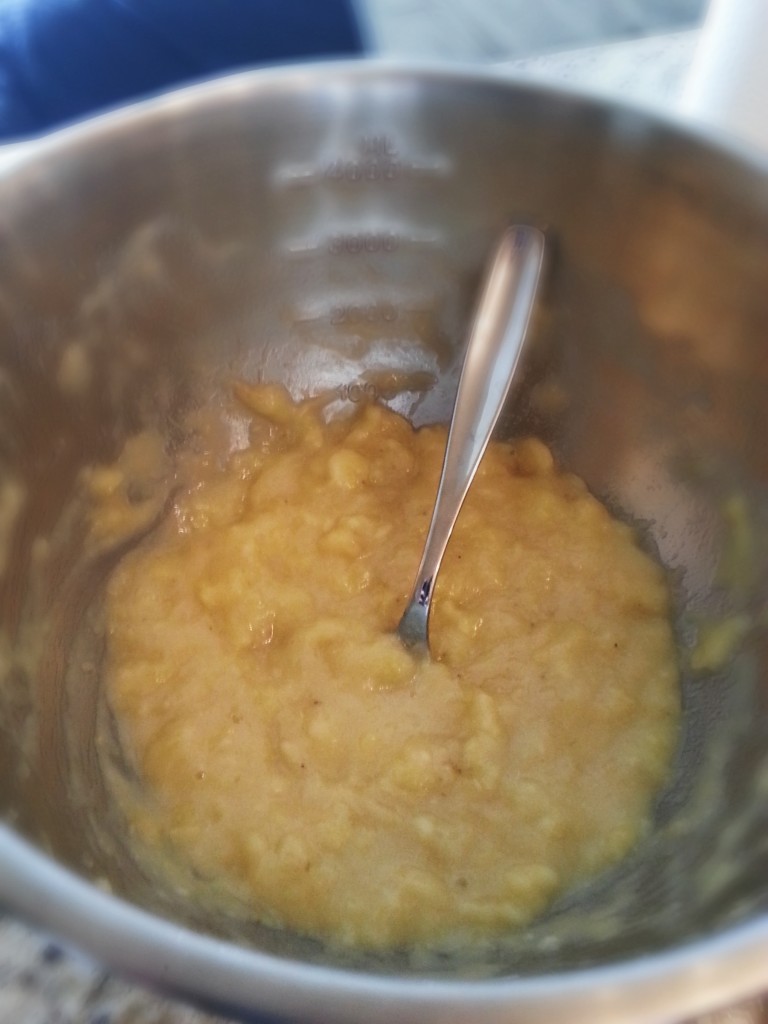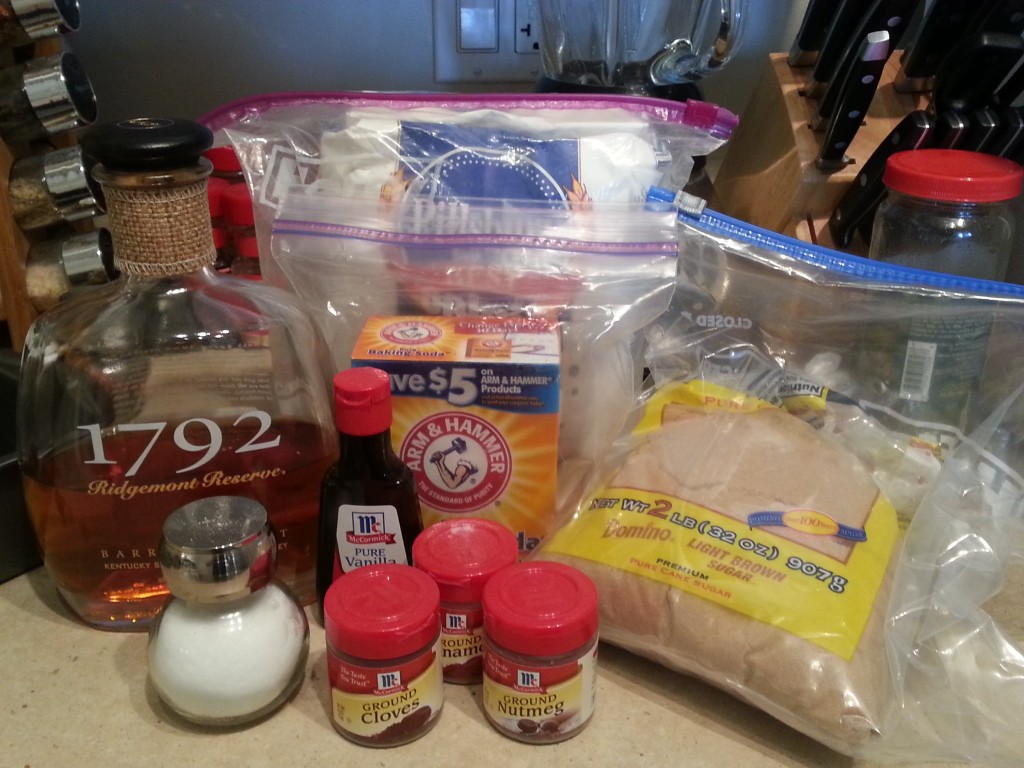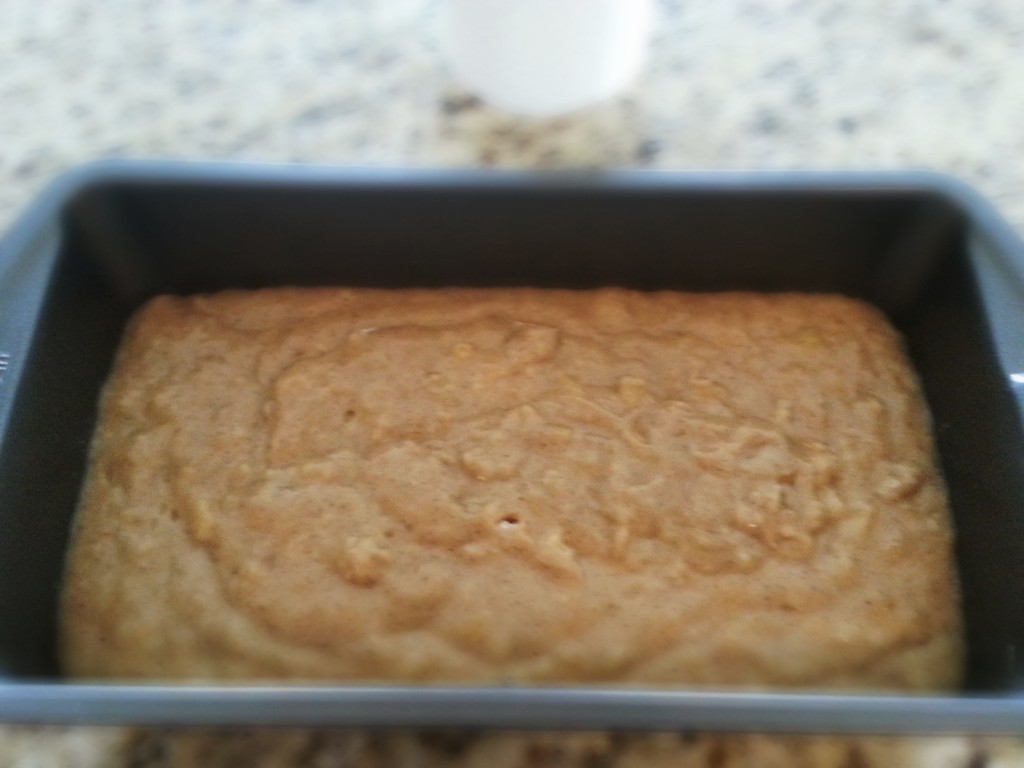 Over-ripe bananas meet their delicious, smushy death. We smash in brown sugar, an egg, a little vanilla, and some bourbon. Yeah, we get to do a lot of smushing and smashing here. It's all good. Dry ingredients join the party, and we pour into a loaf pan (I used a 9×5, but the recipe is written for 4×8 – whatever you have is fine). We bake for 50-60 minutes and spend a full happy minute sniffing the fresh-baked loaf. Sniffing your food is not weird here. Because I said so.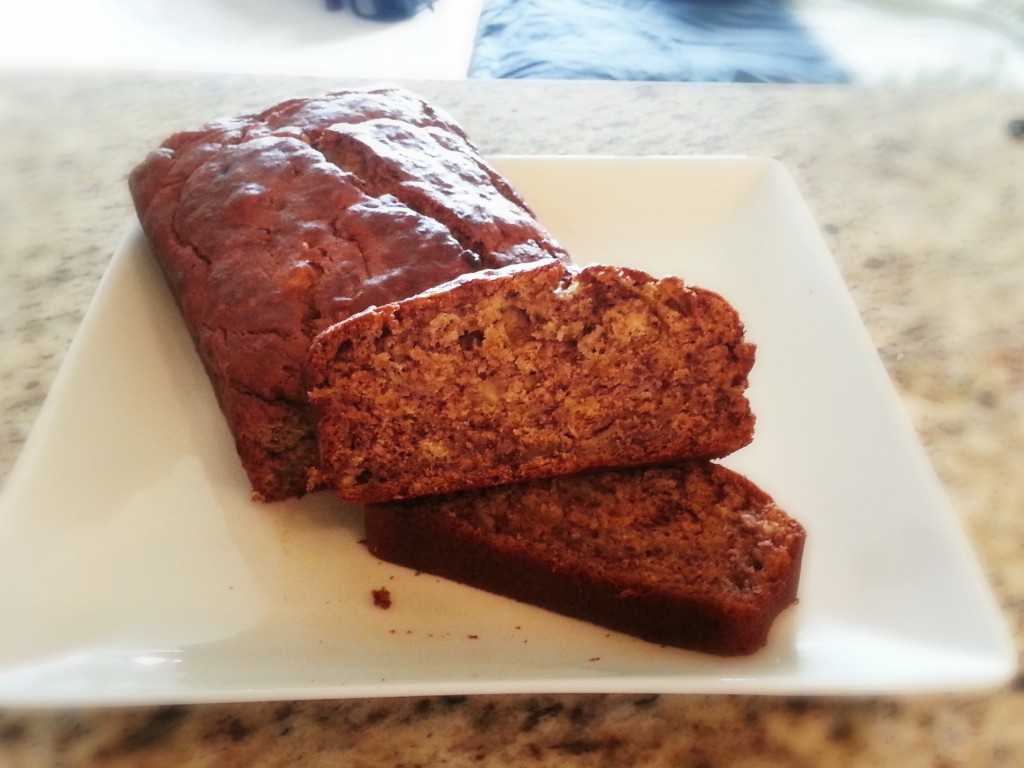 Ain't nothing wrong with that.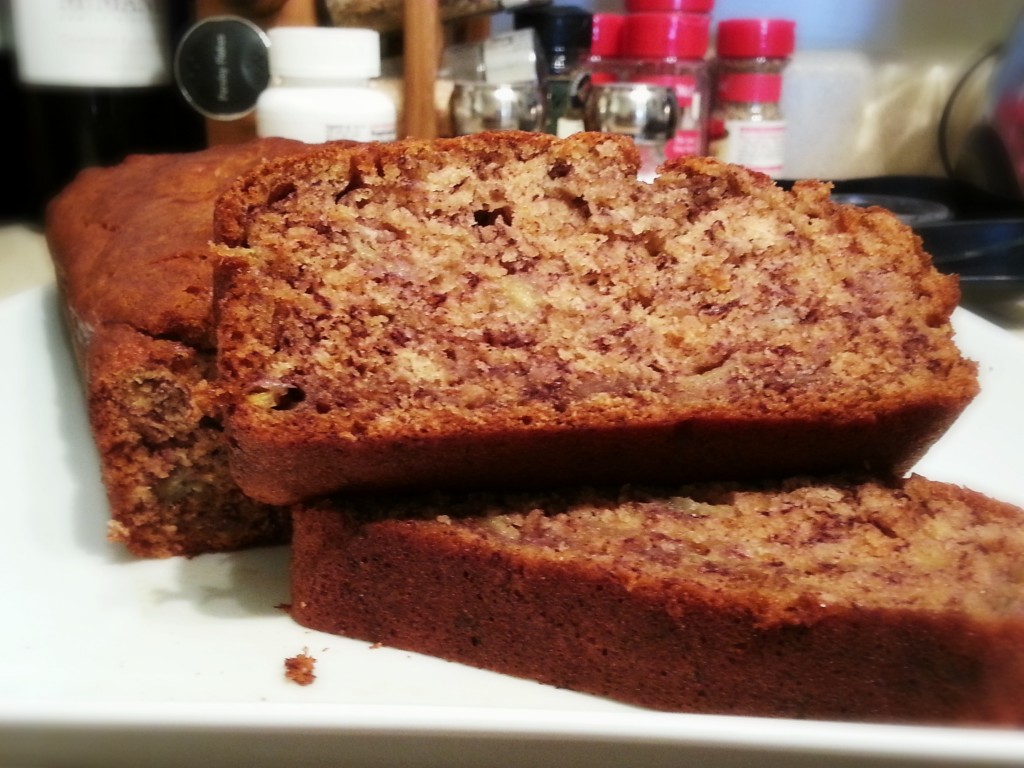 Bourbon Banana Bread
2013-08-09 21:33:13
Serves 10
A perfectly spiced banana bread that takes it to the next level with a little splash of booze!
Ingredients
3-4 ripe bananas, smashed
1/3 cup salted butter, melted
¾ cup light brown sugar
1 egg, beaten
1 tsp vanilla
1 tbsp bourbon (optional, but not really)
1 tsp baking soda
Pinch of salt
1 tsp cinnamon
½ tsp nutmeg
Pinch of ground cloves
1 ½ cups flour
Instructions
Preheat your oven to 350°F. Mix melted, salted butter into smushed bananas. Add brown sugar, egg, vanilla, and bourbon; mix, then add spices. Sprinkle the baking soda and salt over the batter; mix. Add the flour last and stir in to combine. Pour the batter into a 4x8 loaf pan that has been lightly buttered. Bake for 50-60 minutes, or until a tester comes out clean. Cool, then invert onto plate, slice, and love your life.
Adapted from Smitten Kitchen
My Bacon-Wrapped Life http://www.mybaconwrappedlife.com/