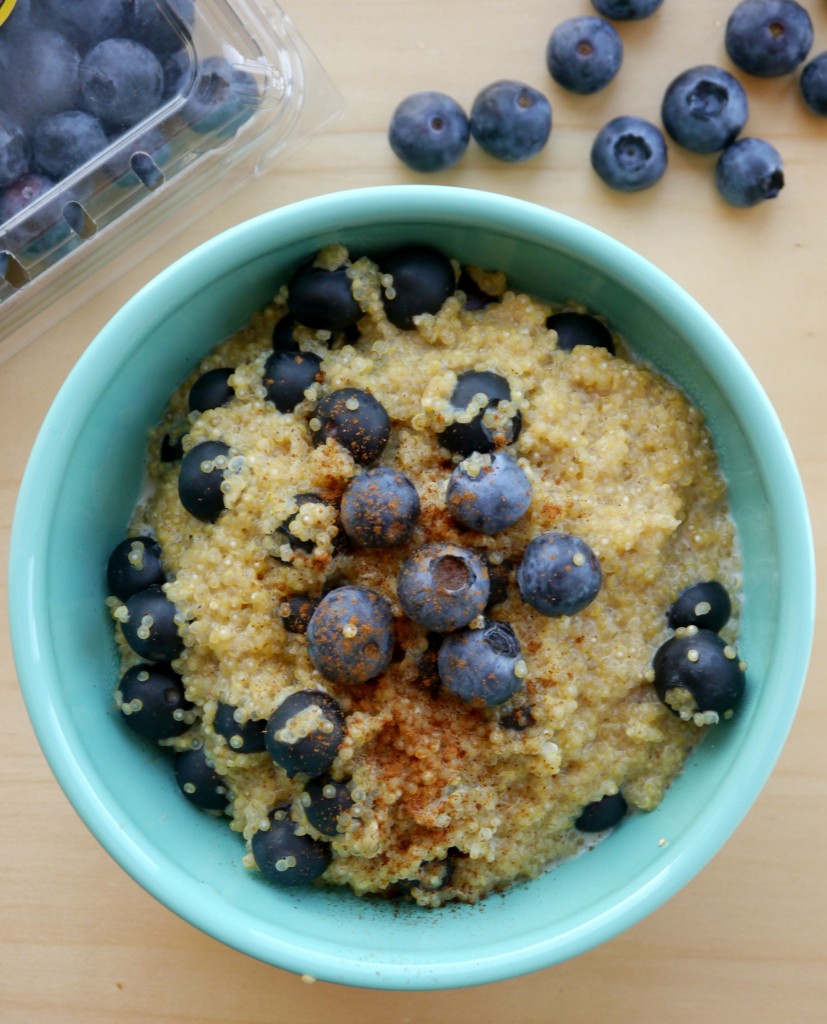 My fascination with whole grains is still going strong. I blame the January 2014 issue of Bon Appetit.
It's totally not even about health, it's about the FLAVOR, people. (Although according to the rules of math and science, if it's healthy, I can eat twice as much…right?) Anyways, ever since I started cooking with whole grains more, I'm suddenly like…why would I make this with white rice when farro would taste so much better? Quinoa and I are likethis. Whole grains just add a whole new flavor profile, one that's rich and nutty and deep and chewy and delicious, and I love exploring all the ways out there in the world to make them taste gourmet and make you completely forget how good for you they are.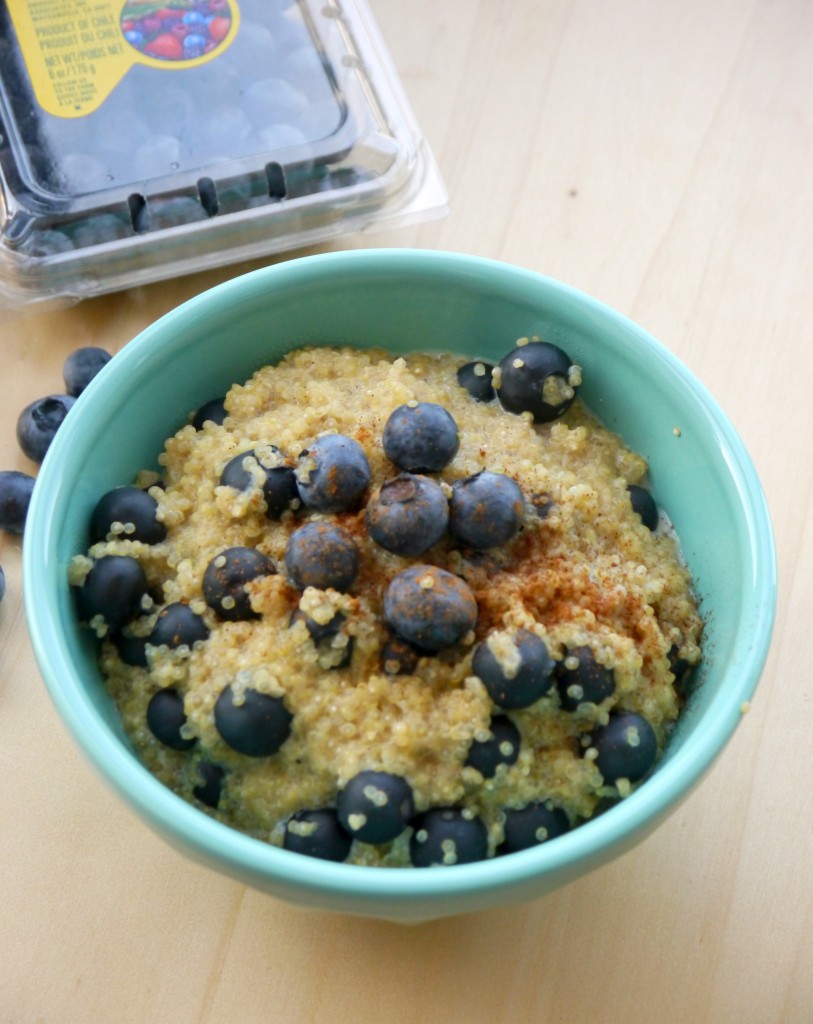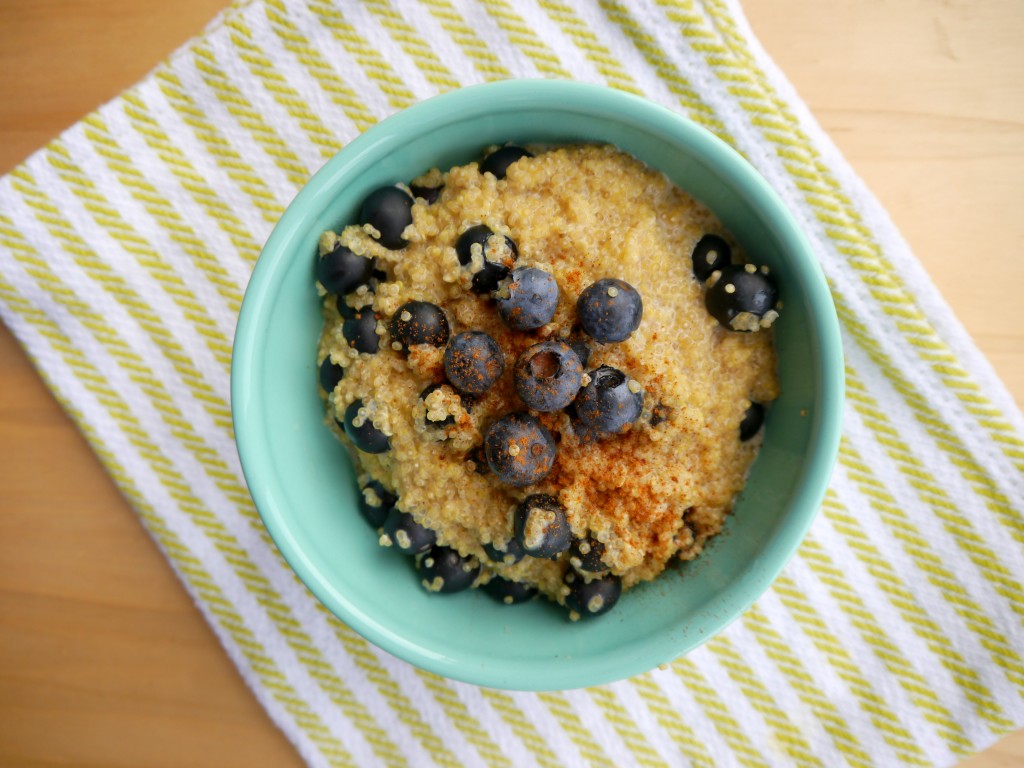 This blueberry breakfast quinoa is one of my favorite whole grain recipes. I've made it a couple of times for breakfast recently, and every time we ooh and aah over how good it is. It sounds weird, I know, but it's pretty much just fancy homemade oatmeal made with quinoa instead of oats. Obviously oatmeal is totally healthy already, but this is a fun twist that has so much texture! While oatmeal can sometimes be a little gummy/goopy (ewww), this is none of the above. It's soft and a little chewy and warm and cinnamon-y. It's super creamy and lightly sweet, filled with literal bursts of flavor when the slightly cooked blueberries pop open in your mouth. This is such a fantastic and EASY way to add whole grains to your breakfast repertoire. Don't you love when you're eatin' healthy without even trying? Now that's what I call WINNING.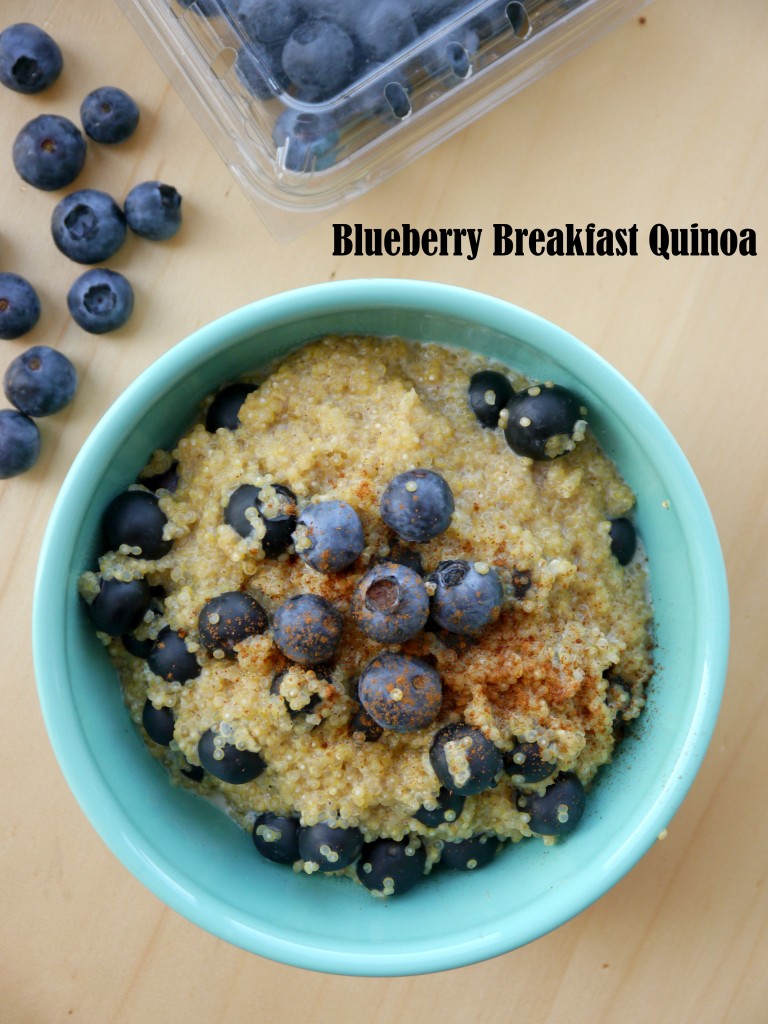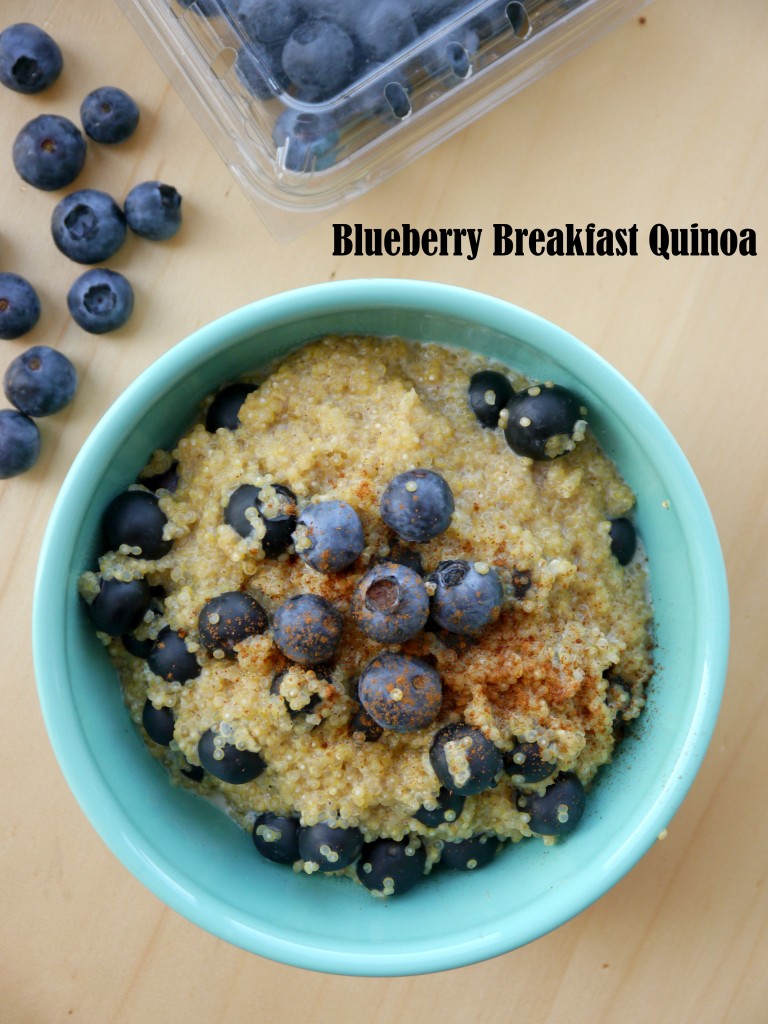 Blueberry Breakfast Quinoa
2014-02-16 13:13:35
Serves 2
This blueberry breakfast quinoa takes oatmeal to the next level. It's an incredibly delicious and EASY way to add whole grains to your breakfast repertoire!
Ingredients
2 cups low-fat milk
1 cup quinoa, rinsed
2 tbsp. light brown sugar
1/8 tsp. cinnamon, plus more for serving
1 cup blueberries, plus more for serving (See Note)
Instructions
In a small saucepan, bring the milk to a boil. Add the quinoa and let the mixture return to a boil. Turn the heat down to low and simmer, covered, for 15 minutes, stirring occasionally. The milk should be about ¾ absorbed by this point.
Stir in the brown sugar and cinnamon. Continue to cook until all the milk is absorbed (or until it reaches your desired consistency), stirring more frequently now. This takes about 8 minutes. Take the saucepan off the heat and stir in blueberries lightly so as not to crush them. Serve topped with extra blueberries and a sprinkle of cinnamon.
Notes
You COULD use frozen blueberries (I've done it before and it's still delicious) but I highly recommend waiting until you can find fresh blueberries in your supermarket - they just totally take it to the next level. Also, if you use frozen, be prepared for your quinoa to turn blue!
Adapted from Martha Stewart
My Bacon-Wrapped Life http://www.mybaconwrappedlife.com/