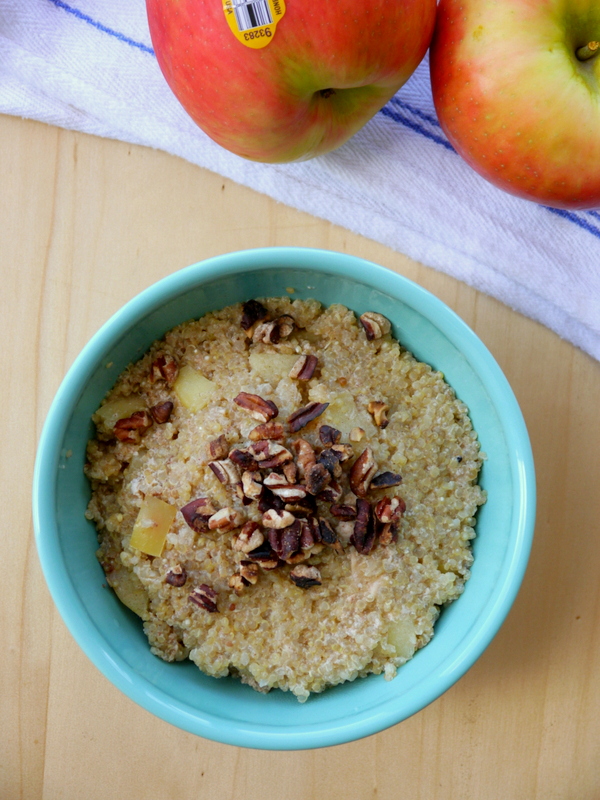 It totally feels like Fall now, right? I mean, it IS officially Fall. We can't deny it anymore. And I am embracing the cozy vibes in full force and lo-ving it.
Let's be real here. Is there anything better than a warm and comforting breakfast on a cold day? Absolutely positively not, you say! BUT what if I told you this hearty and cinnamon-y and warm-feelings-to-your-toes-y breakfast is super duper good for you, too? And filled with fruit and whole grains and enough protein to fill you up for hours? Now that wins the coziness contest every day.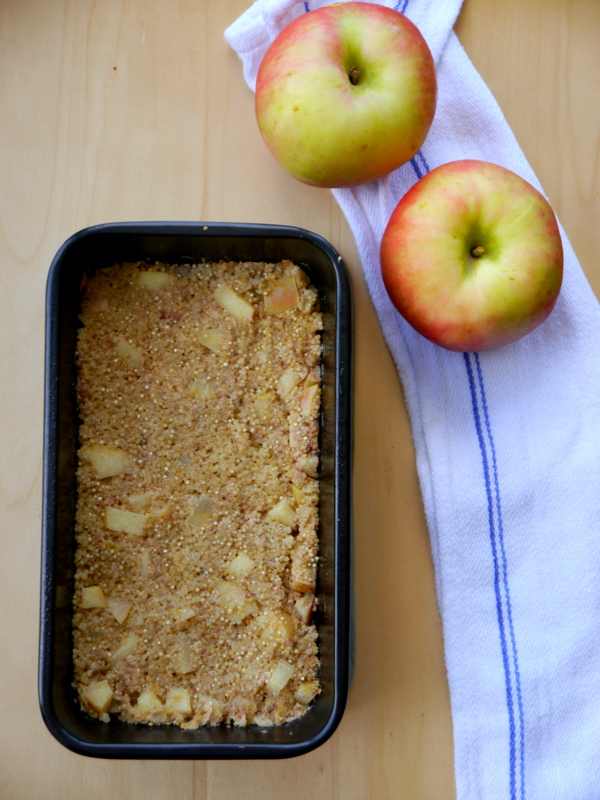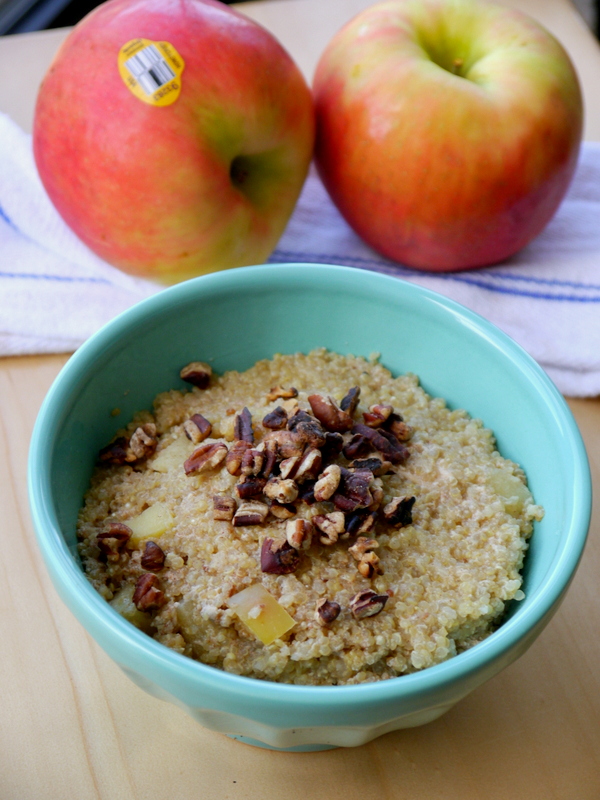 I first fell in love with quinoa for breakfast earlier this year when I whipped up this blueberry breakfast quinoa and flipped out for its creamy/crunchy texture and sweet, hearty flavor. Also, it filled me up for-ev-er, which if you know me at all, you know is a very rare and incredible thing since I am basically always hungry. I loved the blueberry version, but I couldn't stop thinking about a warm apple cinnamon version for Fall, loaded up with warm spices and brown sugar and perfectly in-season apples. Then I saw this baked breakfast quinoa and thought this sounded even better than my stovetop version. And boom, this baked apple cinnamon breakfast quinoa was born.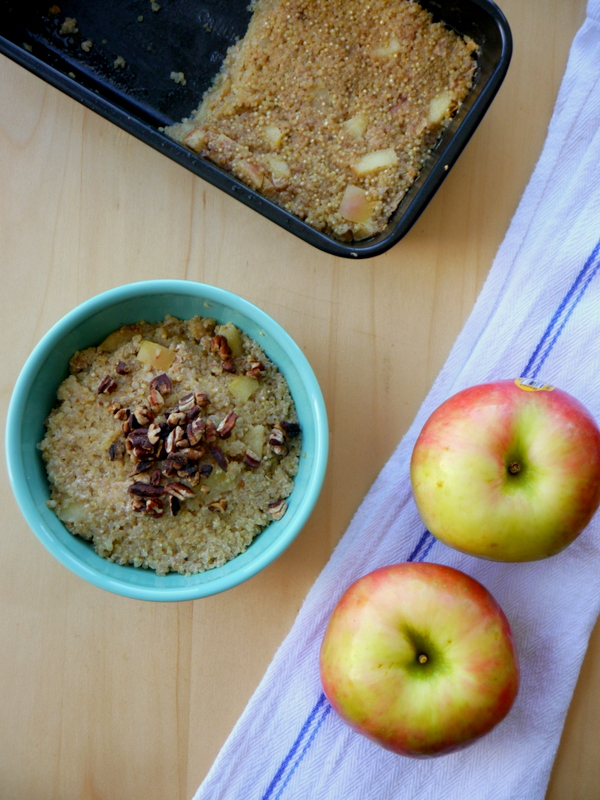 Oh man, guys. This stuff is so good. I did totally love baking it – it makes the edges crunchier while the inside still stays insanely creamy – and the apple-cinnamon combo is just out of this world. The apples and brown sugar provide the perfect light sweetness, and the quinoa just becomes so rich and comforting. The whole shebang is topped with some toasted (or if you're me and love leaving things to burn on the stove, extremely super duper toasted) pecans for that extra layer of flavor and crunch. I mean, it's basically just an incredible bowl of homemade oatmeal on crack. Crunchy quinoa crack. Can that be a thing?
P.S. If you feel like this bacon blog has been a bit too healthy lately when it comes to sweet treats (I mean, I did feed you vegan pumpkin bread and then quinoa for breakfast) fear not – I have a whole lineup of super decadent Fall desserts ready for October and November! Get that sweet tooth ready.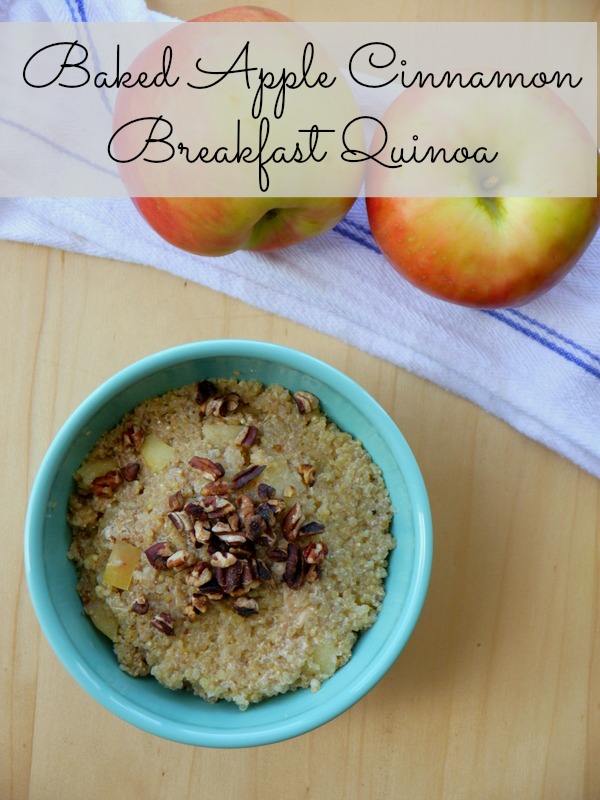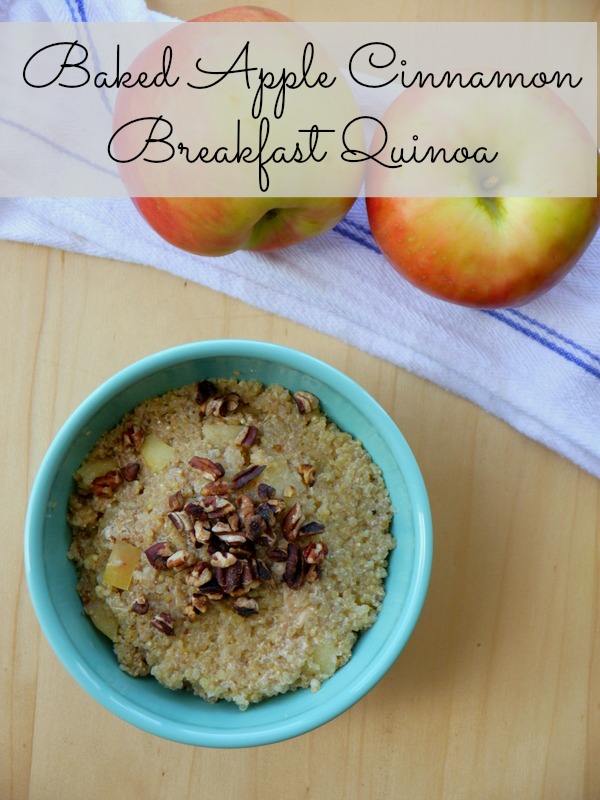 Baked Apple Cinnamon Breakfast Quinoa
2014-09-28 03:20:56
Serves 4
This baked apple cinnamon breakfast quinoa is the perfect warm, cozy fall breakfast - super flavorful, so healthy, and incredibly simple to whip up!
Ingredients
1 cup uncooked quinoa, rinsed and drained
1 ¾ cups milk
2 tbsp. brown sugar
½ tsp. cinnamon, plus more for serving
Pinch of nutmeg
1 medium-sized apple, chopped into small pieces (I used Honeycrisp)
¼ cup chopped pecans, toasted, for serving
Instructions
Preheat your oven to 350°F. Spray a small baking dish (I used a small loaf pan, but any 1 quart-ish baking dish should be fine) with cooking spray.
In a bowl, stir together the quinoa, milk, brown sugar, cinnamon, and nutmeg until well-combined. Stir in the apple pieces and pour into the prepared pan.
Bake the quinoa for 20 minutes, then remove from the oven and stir to combine. Bake for an additional 20 or so minutes, or until all the milk is absorbed and the top is a little crunchy.
Divide into four bowls and top each with 1 tbsp. toasted pecans. Serve immediately with big mugs of coffee!
My Bacon-Wrapped Life http://www.mybaconwrappedlife.com/

Adapted from a combination of this blueberry breakfast quinoa and this baked version.

Looking for more healthy breakfast eats?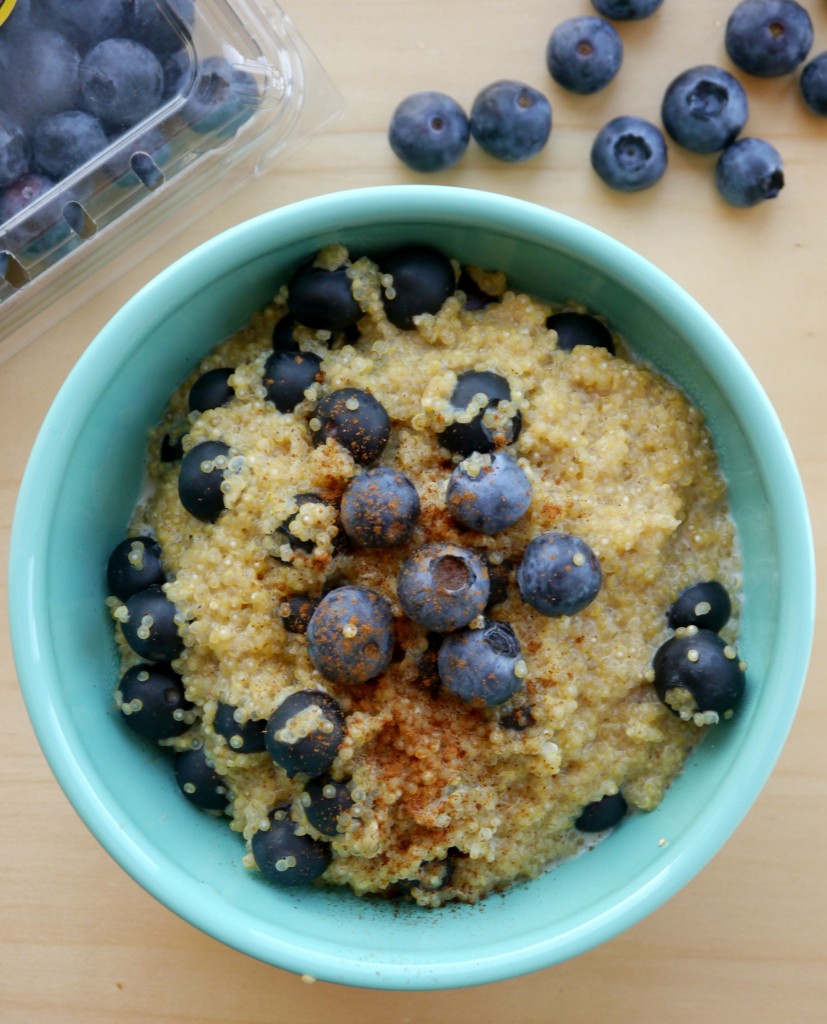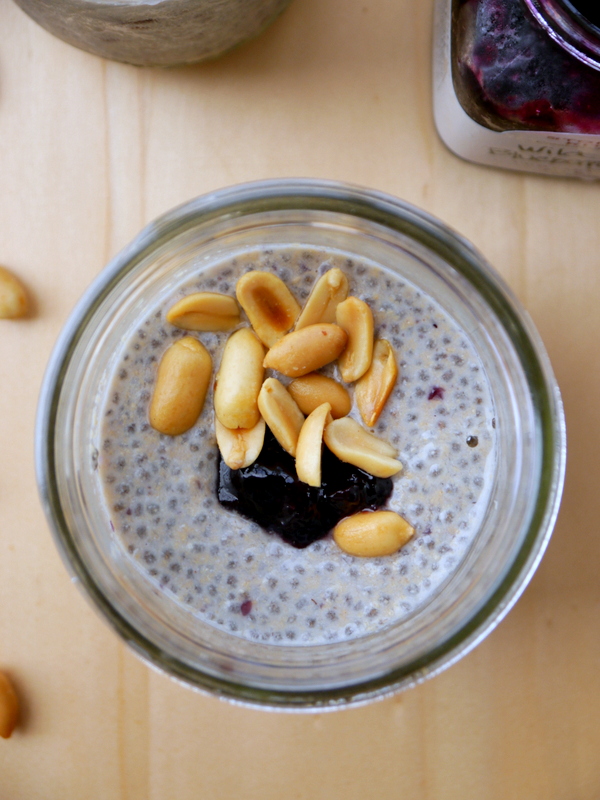 Peanut Butter and Jelly Chia Seed Pudding