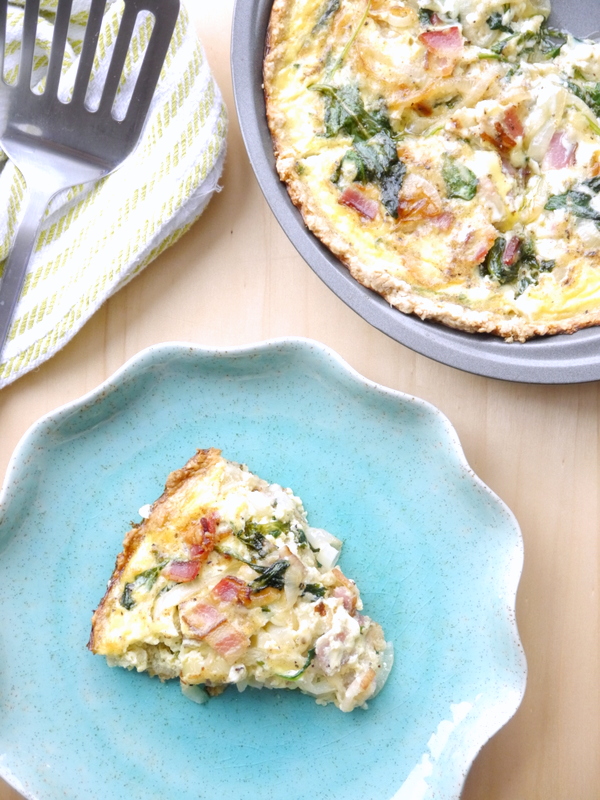 It's January 4th, which means that well-intentioned resolution-makers are busy strapping on their FitBits, busting their ass at those pilates classes, and eating kale like it's goin' out of style.
Unless you're me and you broke your toe by running into a couch on the last day of 2014 and you're spending a whole lot of time with your bffs sweatpants and remote control. That's cool too, right?
At least I have the kale part.
Seriously, between me limping around everywhere, Brad having a bit of a cold, and Chicago being freezing cold and disgusting outside, we have literally been hibernating since coming back from LA last week. Time outside has been minimal. Time on butts has been maximal. It's been cozy and wonderful and and filled with lots of quality TV time, but I'm ready for this toe to heal and to get back to my yoga routine. We've at least been eating well, which hasn't been a chore at all after an extra-specially indulgent holiday season. It feels good and it feels right!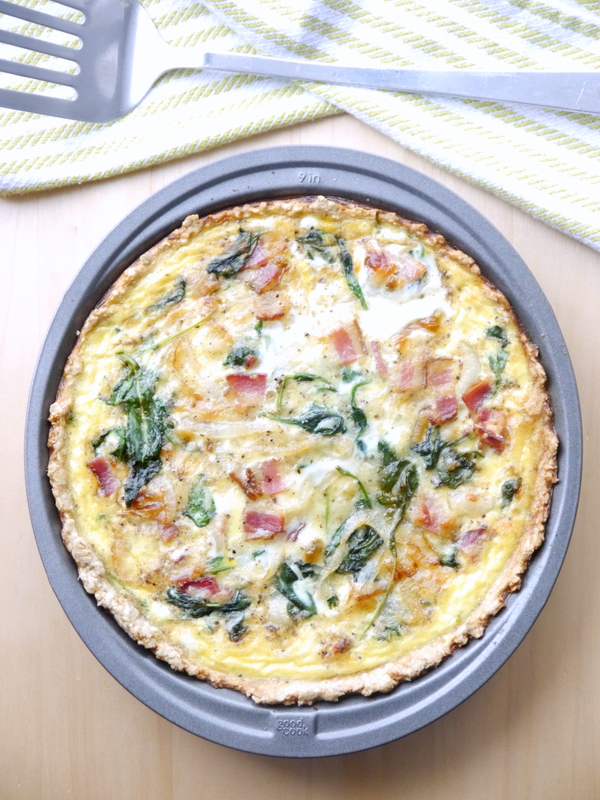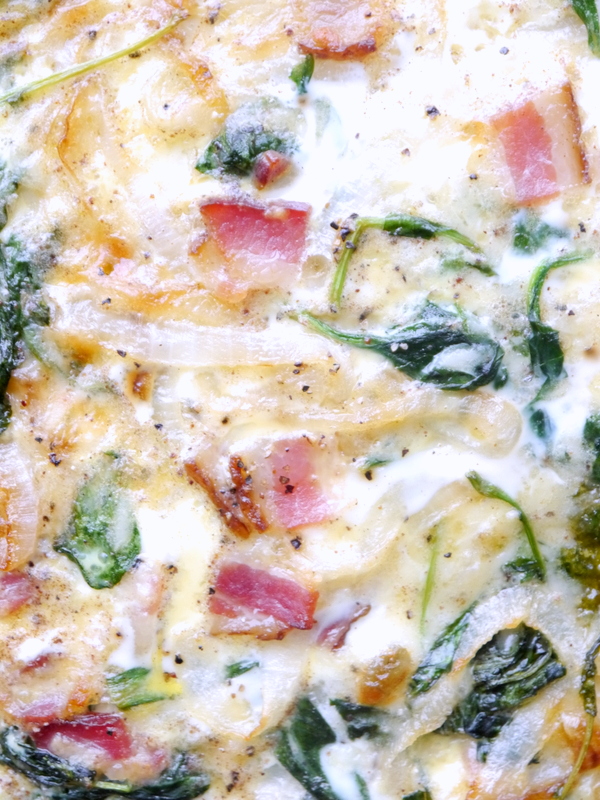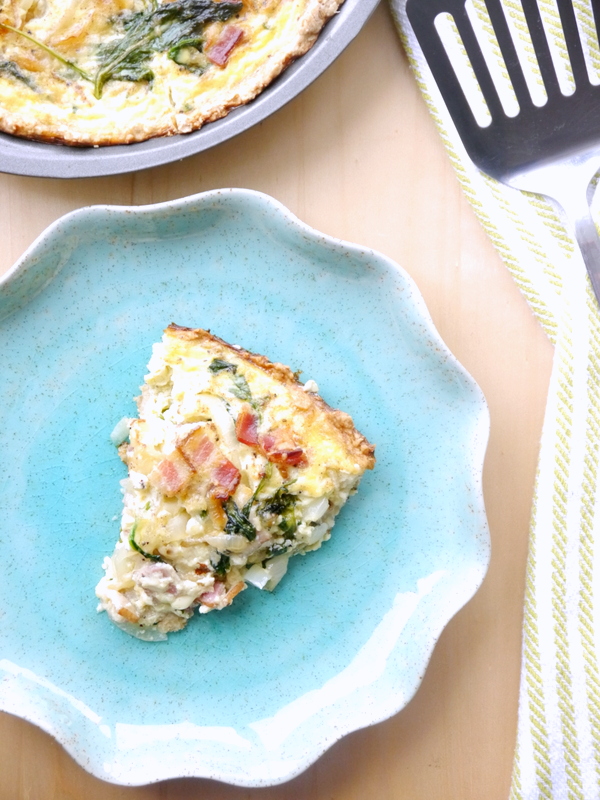 The desire to eat a little better plus the snow swirling outside my window led us here, to this super cozy yet totally healthy bacon, kale, and caramelized onion quiche with buttermilk oat crust. We lighten up a traditional quiche with nutrient-packed kale, low-fat milk, and an oat crust. I love the whole shebang, but the crust is especially awesome – it uses half butter and half buttermilk to create a crispy crust that's still full of flavor but also packed with whole-grain goodness and not quite so much butta'. This quiche is filled with real, wholesome ingredients, but still tastes absolutely awesome – no one would ever guess they're eating healthy with bacon, Gruyere, and caramelized onion goodness. And that's the way I like it!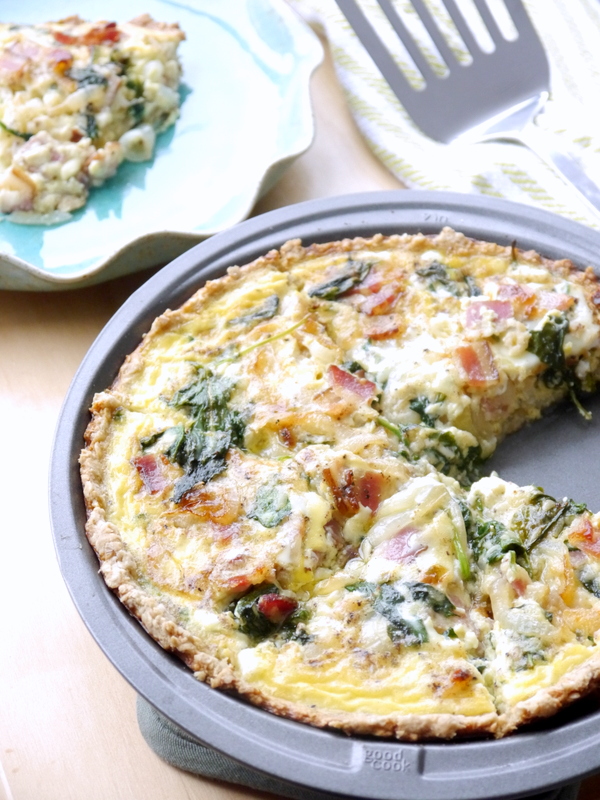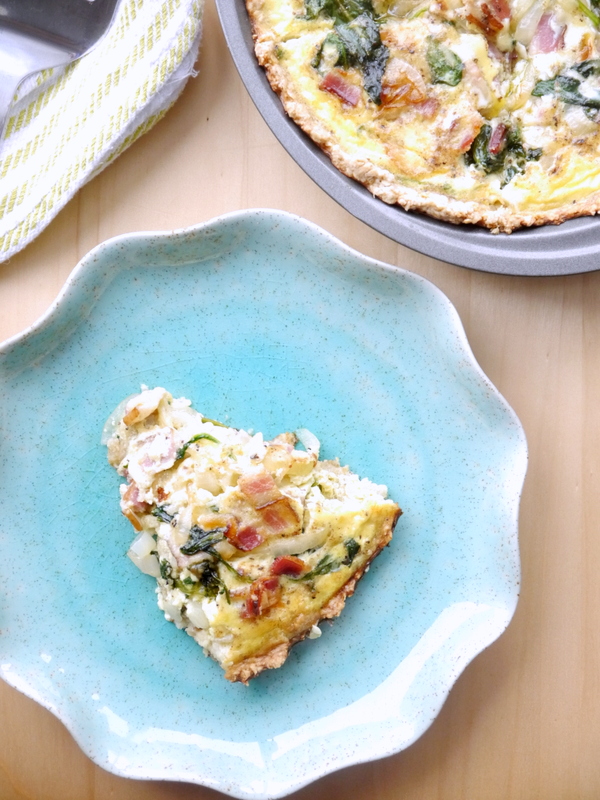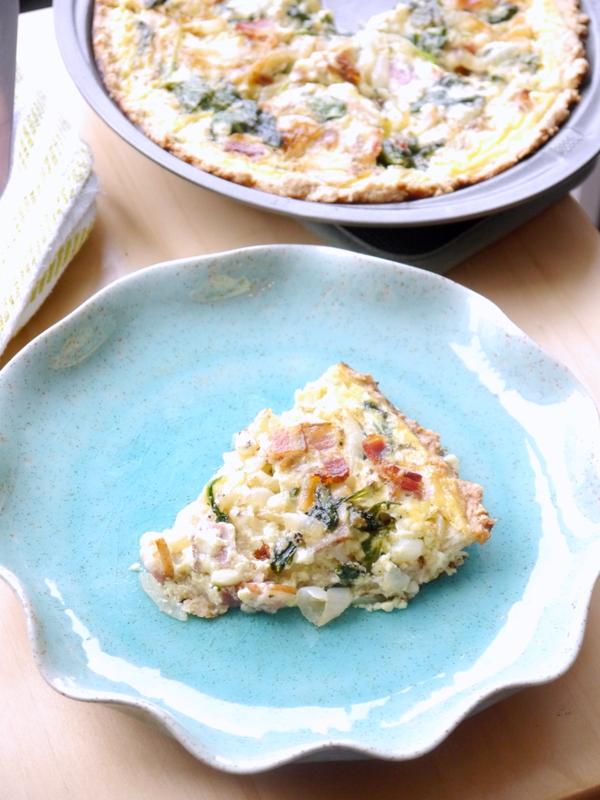 Now, I know bacon doesn't scream "health food". And eaten in large quantities, it's obviously not. But honestly, healthy dishes are one of my favorite ways to use bacon – you only need a little bit to get an incredible amount of flavor. You chop up a small amount of bacon (less than 1 slice per serving, in this case) and it gets dispersed to make every bite taste smoky and decadent. It's the definition of "a little goes a long way," and I'm here to tell you that bacon CAN be the star of a healthy, well-rounded dish! (Other examples include this bacon fried rice and this bacon and egg farro salad. See?) Besides, even when we're trying to eat healthy, life is sad and lame without bacon. And that's a fact. Your January needs some bacon, people – do it up with this awesome quiche!
Bacon, Kale, and Caramelized Onion Quiche with Buttermilk Oat Crust
2015-01-04 15:47:26
Serves 6
Looking for a lighter way to start the new year that still tastes incredible? Look no further than this healthy yet incredibly satisfying quiche!
For the buttermilk oat crust
¾ cup old-fashioned oats
½ cup all-purpose flour
¼ tsp. kosher salt
3 tbsp. cold unsalted butter, cut into small chunks
3 tbsp. cold lowfat buttermilk
For the filling
1 ½ tbsp. olive oil
1 small or ½ large white onion
3 big handfuls chopped kale or baby kale
4 slices bacon, cooked and chopped
¾ cup shredded Gruyere cheese
3 eggs
1 ¼ cups lowfat milk
½ tsp. kosher salt
¼ tsp. black pepper
¼ tsp. nutmeg
Instructions
Preheat your oven to 400°F. Spray a 9-inch pie plate with cooking spray and set aside.
In a food processor, add the oats, flour, and salt; pulse 3 times to combine. Add the butter cubes and pulse until crumbly, about 12-15 times. Then add the buttermilk and pulse about 5 times to combine again. Dump the mixture out onto a large piece of wax paper on the counter and form into a ball. Place another large sheet of wax paper on top, then roll the dough out into a 10-inch diameter circle.
Next, transfer to the prepared pie plate. Remove the top piece of wax paper, then flip onto the pie pan. Remove the second piece of wax paper and press the mixture into the pan so it evenly covers all sides. Bake for 9 minutes, then remove and allow to cool while you prepare the filling. Reduce the oven temperature to 350°F.
In a large nonstick skillet, heat 1 tbsp. of the olive oil over medium-low heat. Add the onion and cook for about 25 minutes, until soft and browned. (I should have let mine go a little bit longer, but I was hungry.) Remove from the heat and place in a medium bowl. In the same skillet, bump the heat up to medium and add the remaining ½ tbsp. olive oil. Add the kale and sauté just until wilted, 1-2 minutes. Add the sautéed kale to the onion mixture, then add the chopped bacon and the shredded Gruyere. Mix to combine, then pour into the prepared crust and spread evenly.
In a large bowl, combine the eggs, milk, salt, pepper, and nutmeg with a whisk. Pour the egg mixture over the bacon, cheese, and veggies in the crust. Bake in the 350°F preheated oven for 40-50 minutes, until the center is set and the crust is starting to brown. Allow quiche to cool for 30 minutes before slicing and serving.
My Bacon-Wrapped Life http://www.mybaconwrappedlife.com/
Oat crust adapted from Ellie Krieger.
Looking for more healthy breakfast (or breakfast-for-dinner) ideas?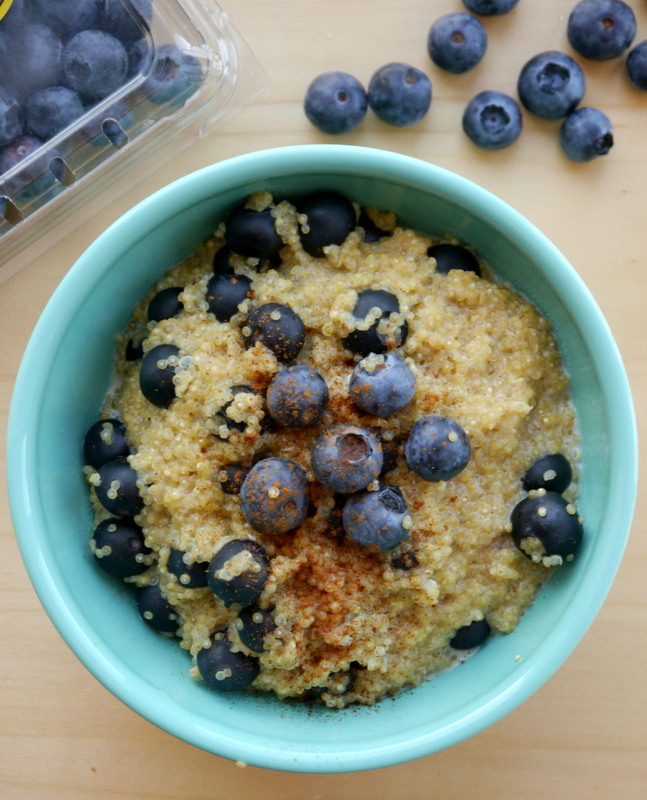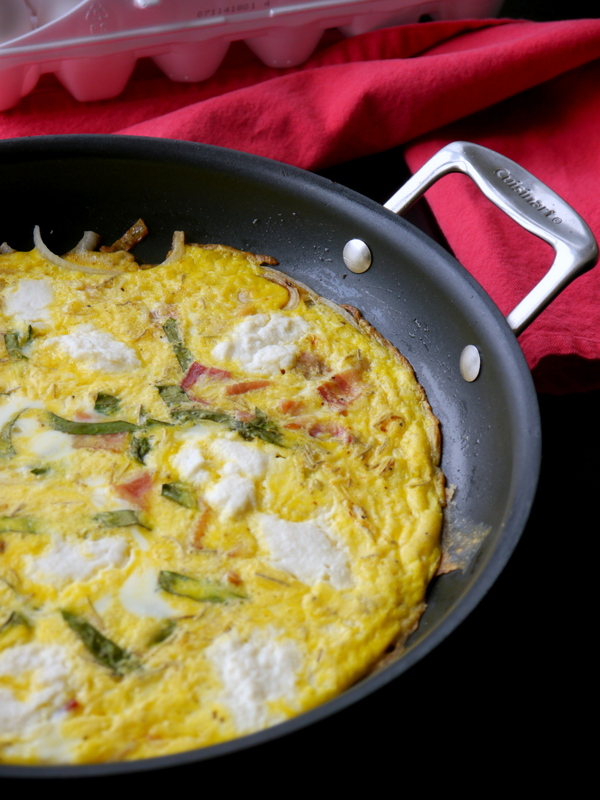 Bacon, Onion, and Ricotta Frittata